Περιγραφή
F-ONE PHANTOM 1480 FCT
---
PROGRAM
80%Take Off
90%Speed
75%Carving
100%Pumping
---
PRESENTATION
Using a refined design to achieve higher finesse, the Phantom foils glide faster and for longer. Connecting waves whether during surfing or downwinding thereby becomes much easier and more fun. Yet, connecting waves isn't much fun if you can't turn and this is why carving is also part of the DNA of the Phantom foils. By working on the lift distribution, arch shape and other details we achieved a high-aspect, performance foil that can carve smooth curves on the waves and swells.
The Phantom wings are recommended with the R275 Surf stab made with the RTM technology. This stabilizer offers better glide and a looser feel. It's the ideal match for the speed and glide of the Phantom wings. The looser feel will help turning these higher aspect wings and provide an awesome surfing experience.
---
ASSEMBLY
---
TECHNOLOGY
FOIL COMPRESSION TECHNOLOGY
The FOIL COMPRESSION Technology is a F-ONE innovation offering impressive mechanical properties making it particularly suited for foil subjected to high stresses and bending loads.

Our FCT front wings are built in fiberglass around a high density foam core. The wing is covered by our thin and strong shield skin.
This technology offers one of the most accessible foil setup market whilst keeping the DNA of its carbon siblings.
FUSION LINK
The FUSION LINK enables the perfect connection between the Fuselage and the Front Wing using a large solid plate at the front of the fuselage.
It is screwed to the front wing using 4 x M6 – 14 mm screws , resulting in a connection geometry that ensures a very solid and stiff assembly.
ALUMINIUM 6063 & 606
This aluminium alloy boasts some very good mechanical properties and can be processed in many different ways while also offering a natural resistance to corrosion.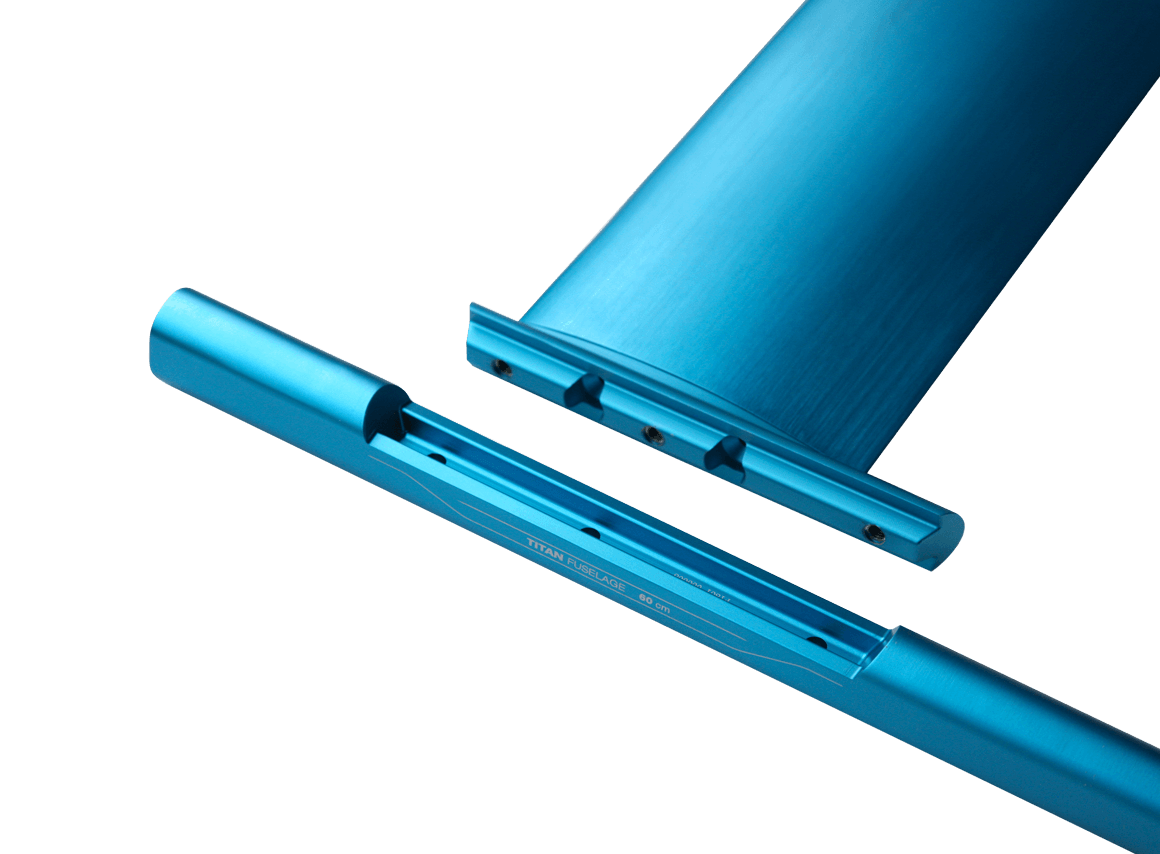 Produced from an extrusion process, our aluminium profiles make the most of this homogeneous material to provide perfect stiffness both in torsion and bending. All areas in contact with other metals or carbon parts are duly isolated against galvanic reactions.
Machining blocks of aluminium 6061 guarantees the maximum accuracy and preserves the mechanical properties of this higher grade of aluminium. All parts are fully anodized and stainless steel inserts are fitted with isolating gel when fastening is required.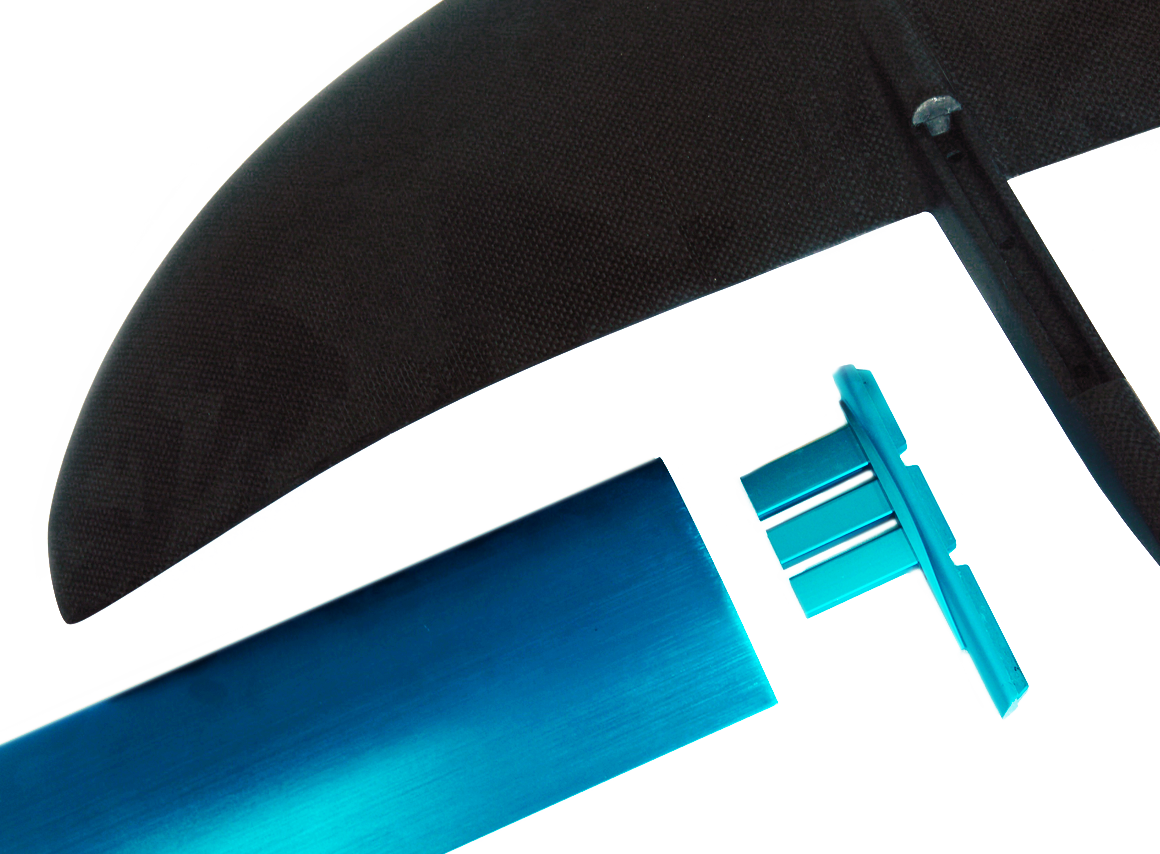 ---
DETAILS
ALU MAST 45 > 95 cm

The F-ONE aluminium mast can be used for all disciplines, kite, surf, stand up paddle, wing foil and windsurf. The profile is extruded with precision from 6063 aluminium block.

The shape of its section benefits from our years of experience in kitefoiling to provide the best gliding feel while keeping the strength up and the weight down.

It comes with two stainless steel helicoil inserts at the bottom and at the top to fasten the connecting parts and is therefore fully modular.

The aluminium mast can be used on every foil of the range and it is very easy to jump from one length to another (45 / 55 / 65 / 75 / 85 / 95 cm).

A number of parts are available for board connection (Plate, KF, Deep KF, Tuttle).

Sizes recommended:

45 > 95 KITEFOIL
55 > 75 SURF / SUP FOIL
65 > 75 WING FOIL
75 > 85 WIND FOIL

Alu fuselage 74 SURF

Ideal stability

Robust and durbale